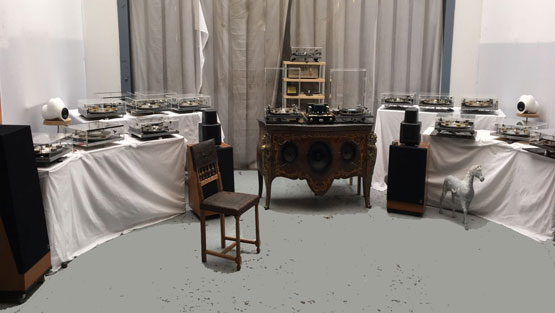 Guinness book of records?
Is having 17 working transcriptors from one and the same owner not a record to be listed in the guinness book of records? Soon more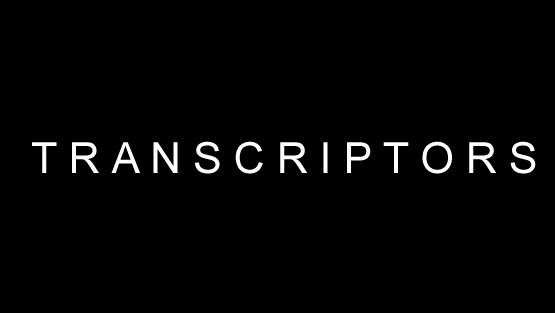 Michael J. Gammon
In view of the very small amount of negative feedback and due to the fact that we received service kits ordered under another name – be it after 2 months - we assume that he got rid of his backlog and is now trying to make a living in an honorable fashion.
Reader's reactions are always welcome.
Occasionally we are confronted with remnants from the past. As in this case, an older type that uses speed control through friction, by means of tightening a "nut" on top of the strobe wheel.
Dealer's dilemma and buyer's bitch, when either selling or buying vintage Transcriptor turntables going back to the early 50ies, you got to keep in mind that they were modified and improved constantly by the manufacturers Gammon and Michell, and that throughout the years there were many different types.
This is also a nice modification, reasonably standard older Michell issue, telltale sign are the 3 feet, but in this case with a bronzed platter and mirror upper deck and arm mounting plate.
Check and see our growing Transcriptors Reference Hydraulic Turntable Collection
his turntable offered on Ebay Germany caught my eye due the resemblance to its Transcriptor original(s).
Finally, it is time. I have the honour to pick up 2 Transcriptors for Trancriptors.nl they won on EBay. My trip takes me to England and Wales. One Transcriptor is working perfectly and the other one has a slight default. It was a long roundtrip but it was worth it.
Currently we are under siege and threatened to be sued and the website transcriptors.nl and its content to be removed. All this due to our publishing of the Email correspondence between a certain Michael G. and our editor Tobyas.
Since spare parts for Transcriptors are hard to obtain lately as the market seems to be drying up, we are very grateful to those who are willing to sell their defunct deck to us for a fair price.
Dear Transcriptors lovers. I, Toby have returned at Transcriptors.nl and will tell you all about my departure and off course my return. Also I will publish the E-mail traffic between me and Gammon along with my new article.
The aim of this website is primarily technical support and documentation for the turntables designed by David Gammon, founder of Transcriptors Ltd, with the Hydraulic Reference Turntable in particular.
Read all about the world trip of a Transcriptor going to Australia.
Here you can find the Reference Hydraulic Turntable Manual.